Detailed description
Hardware pretreatment equipment----Hardware preprocessing equipment

Pre-spray treatment equipment product features:

1. The processes are combined to form a multi-chamber combined cleaning unit with high degree of automation and continuous batch operation;

2. The spray system adopts the ascending and descending reverse rafting infusion mode;

3. Profile nozzle distribution, so that the surface of the workpiece can be sprayed by the bath;

4. Set the saddle water board and the contour door retaining water partition in the adjacent process to avoid sputum in each process;

5. The liquid storage tank is designed as a single structure, depending on the function of each process section, the tank body is correspondingly provided with an insulation layer and lined with FRP;

6. The use of "V" type nozzles ensures that the surface of the workpiece has sufficient mechanical scouring force;

7. The automatic temperature measurement system can automatically control the bath temperature to ensure the process temperature.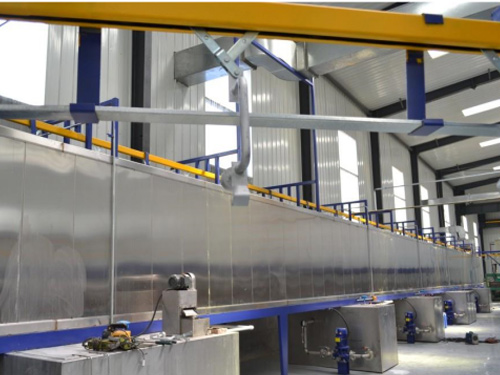 source:http://www.dglhjd.cn/supply/75.html time:2018/5/17 0:00:00